In September, Zambian Finance Minister said in a budget speech that Zambia will introduce new mining tariffs and increase mine royalties to help reduce rising debt. At the same time, the public is also protesting against government corruption. It is reported that the Congress passed a budget of 86.8 billion quean ($7.1 billion), Margaret Mwanakatwe promised to reduce debt, and in 2019 the ratio of fiscal deficit to gross domestic product (GDP) was reduced from 7.4% this year to 6.5. %. 【1】

In this regard, mining operators, including Glencore Plc and First Quantum Minerals Ltd., have warned Zambian governments through industry lobby groups that, if tax increases, could lay off more than 21,000 employees and cut $500 million in capital expenditures. [2] The Zambian government warned that if mining companies cut workers due to tax system reforms, some foreign workers in these mines will be repatriated.

SMM believes that if the tax law is implemented, it will increase the cost of local miners, among which Chinese companies include China National Color and Hezhong Technology. Considering Zambia's limited share of global cobalt resources and the lucrative profits of miners, short-term impact on cobalt prices is expected to be limited.



Mining in Zambia
---
The Republic of Zambia is a landlocked country in south-central Africa, mostly in the highlands, bordering the Democratic Republic of the Congo in the north and Tanzania in the northeast. Zambia is named after the Zambezi River and is the birthplace of the Congo River. Its copper mine is rich, and it is also known as the country of copper mines.

Northern Zambia is located on the Zan-Gang copper belt of the world's largest sedimentary copper deposit, which accounts for 25% of the world's total reserves. In Zambia, a "copper belt" with a length of 220 kilometers and a width of 65 kilometers was formed. The copper resources here are rich in reserves and high in grade. The proven copper ore reserves in Zambia are 1.2 billion tons, with an average grade of 2.5%. Most of the copper mines in Zambia are concentrated in this area. [3]

Due to the combination of cobalt and copper, Zambia's cobalt metal reserves are also very rich. The cobalt deposits in Zambia are layered and relatively stable. The large cobalt deposits are mainly concentrated in the Rocana and Chisin Luma mines. According to data released by Zambia Mining Development Department (2005), Nkana copper mine has proven ore reserves of 323 million tons, Cu average grade of 2.21%; Nchanga copper mine proved reserves of 121 million tons, Cu average grade of 2.3%; China Nonferrous Holdings' mode In the Xi copper mine, the amount of copper metal reached 6,101,200 tons and the amount of cobalt metal was 161,900 tons.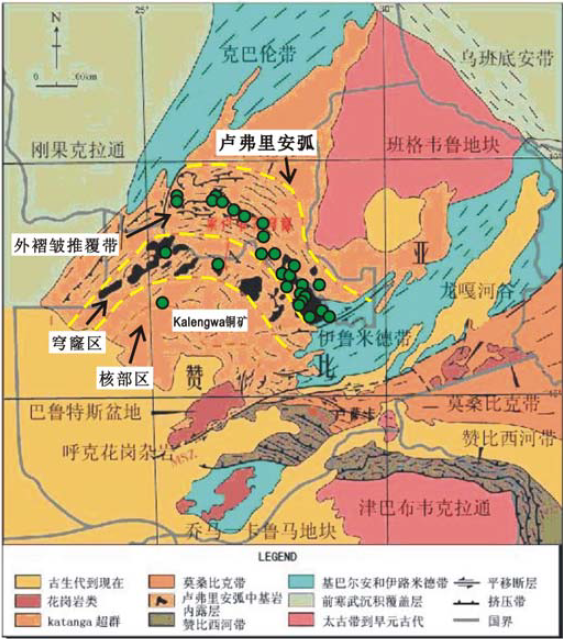 (Source: "Zambia copper-cobalt mineral distribution characteristics and ore-controlling factors" [4])
In recent years, the country has been politically stable and its economy has developed rapidly.
Due to its rich mineral advantages, Zambia's mining industry is more developed. Its main body is the mining and smelting of copper and cobalt mines. It is one of the three pillars of Zambia's national economy.
At the same time, foreign trade plays a pivotal role in Zambia's national economy. Mineral products are the economic backbone of Zambia, accounting for about two-thirds of export earnings.
According to data from the Chinese Embassy in Zambia, more than 400 Chinese companies are investing in Zambia with a total investment of more than US$2 billion, mainly in the mining, construction and agriculture sectors.
Debt pressure forces Zambia to raise mining taxes
---
For Zambia, the second largest copper producer in Africa, the external debt problem has always been the key to hinder its development. According to Bloomberg News, Zambia is facing serious doubts about the amount of foreign debt of investors. Investors believe that the actual external debt of Zambia may be More than twice the number published. The lenders, including Nomura Holdings, believe that the Zambian government has not frankly the actual amount of its foreign debt, which has caused investors' concerns. Zambia may be like a neighboring country like Mozambique, causing defaults due to invisible debt. Peter Montalto, head of the European, Middle Eastern and African economic sector at Nomura Securities, said recently that Zambia is in a serious dilemma to some extent, which is related to additional "unknown" debt. At present, the country's stealth loans are likely to be in a short-term loan, the amount of which is equal to the sum of known external loans and external bonds. [5]

According to relevant data, in November 2017, Zambia's foreign exchange reserves fell to a seven-year low. Over the past five years, the government has allocated financial funds for infrastructure construction, which has caused the foreign debt to soar from $2 billion in 2011 to $8.7 billion at the end of December 2017.

Investors and Western donors are uneasy about accusations of rising Zambian debt, increased implicit borrowing and government corruption. According to foreign media reports, the UK and Finland have frozen funding for Zambia this month because the two countries suspected that the $4 million in funding provided to the social welfare program could be misused. The International Monetary Fund (IMF) also suspended negotiations with Zambia's aid program because the country's debt was unsustainable. To help resolve the debt problem, Zambian Finance Minister Margaret Mwanakatwe announced plans to increase the country's royalties from 4% to 6% and introduce a new 10% tax rate when copper prices exceed $7,500 per ton. [6]



Mining companies collectively oppose Zambian government's firm attitude
---
After the news of the increase in mining taxes, including Glencore, First Quantum Minerals, warned that the policy of raising the premium from New Year's Day next year will bring in 21,000 jobs and $500 million in capital expenditure cuts.

In mid-December, the Mining Chamber of Commerce met with Treasury officials to comment on the possible impact of tax changes contained in the 2019 budget, including cutting capital expenditures by more than $500 million. Mining spokesperson Talent Ng'andwe said, "Our members continue to review their business and have to consider a significant reduction in capital expenditures of more than $500 million over the next three years, thus reducing more than 7,000 direct jobs and This indirect job has more than doubled." [7]

However, the Zambian government remains resolute in this regard. The Zambian government warned that if mining companies cut workers due to tax system reforms, some foreign workers in these mines will be repatriated. Zambian Interior Minister Stephen Kampyongo said in Lusaka on Sunday that the company has dismissed domestic workers and that the government will also adopt repatriation measures for certain foreign workers.

Presidential spokesperson Amos Chandra also said that the finance minister has informed the president that she will continue to implement new taxes in January. "The mining company has no right to impose its recommendations on the government. For the finance minister, this is a A fair tax system."